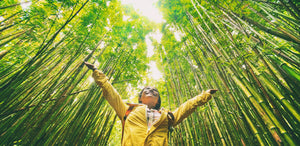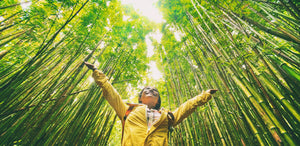 The #1 All-Natural Metabiotic for Immune & Gut Health Support
Trusted Worldwide Since 2002
★★★★★

Been a fan for over a decade. This product is magic & wards off most illness if you catch it quick enough.

Nannie M.

Uses del-IMMUNE V DEFENSE 60ct
★★★★★

Easy to order, highly recommended by my doctor, I haven't been sick since I started taking these!!

Vicki B.

Uses del-IMMUNE V Daily 120ct
★★★★★

The only probiotic that has my IBS under control plus it has stopped the bloating. Love this product!

Karen Y J.

Uses delPRO PROBIOTIC 60ct
★★★★★

We have been using Del-Immune products for close to a decade. My naturopathic doctor recommended it for our family years ago because we were getting sick all the time. Now, I purchase it directly from Stellar Biotics and we've never felt healthier.

Lindsay O.

Uses Maintain+
★★★★★

I absolutely love this product, it's kept me healthy and on top of any sickness I've encountered over the past 5 years+

Jeremey S.

Uses del-IMMUNE V Defense 60ct
★★★★★

I have been taking this product for over years. It works & I never get sick. I tell everyone about the benefits of using delPro..

Mary M.

Uses delPRO PROBIOTIC 60ct
★★★★★

I'm a mother of three school-age girls so we're exposed to every bug known to man. We take Del-Immune and thankfully avoid all all the stuff everyone else catches.

Gretchen

Uses del-IMMUNE V Daily 60ct
★★★★★

I was skeptical having tried other products. However these are different. No side effects and noticed a difference in just two days.

Peter C.

Uses Balance+
★★★★★

We take it every morning. Great way to start the day with a bit of armor to defend against what's out there. Keeps us healthy.

Pattie R.

Uses del-IMMUNE V DAILY 120ct
Manufactured with Purpose
Daily Throat Remedy and Max Immune Forte are not Dairy-Free or Vegan.
Stellar Biotics × CleanHub
For every Stellar Biotics bottle you purchase, we collect the equivalent of two ocean-bound plastic bottles.
Our Impact report
Stellar Ambassadors
Share your love of Stellar Biotics' supplements, your passion for health, and earn money while you help us grow!
join now
Science
Every decision we make is informed and backed by science.
Sustainability
With every bottle you purchase, we remove two ocean bound plastic bottles.
Transparency
We take pride in running a transparent operation. Have any questions? We're here to help.
Free Shipping & Returns
Free delivery with all orders over $75 in the US and free US returns.
shipping & returns
Subscribe & Save 10%
Subscribe to your daily routine and save 10% on every order.
subscribe & save
100% Satisfaction Guarantee
If you're not satisfied with your product, we'll find a way to change that.
contact us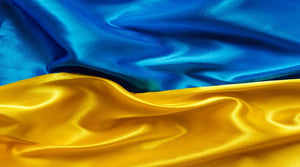 Help the People of Ukraine
The science and innovation behind Stellar Biotics is rooted in Ukraine where leading microbiologist Dr. Liubov Sichel, founder, CEO, and CSO, worked and resided.
Pray for ukraine charity
Read more